As a kid I had sports heroes and rock stars up on the walls of my room. As an adult, the posters turned political. But the ones I make myself seem to be crammed with philosophy.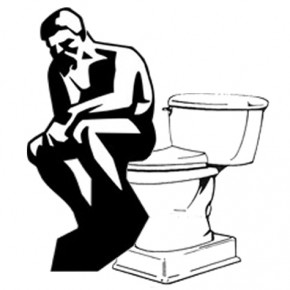 From The Ancient Greeks (Heraclitus: You can't step in the same shit twice) thru the Enlightenment (Rousseau: Man is free to shit but is everywhere constipated), to the present day (Derrida: Deconstruct the privileging of shit over crap), here is the entire canon of Western philosophy through a scatological lens
Mao had his Little Red Book. This would be Nietzsche's. Unpublished as yet, but check out the PDF of the poster.