Homo Ludens. Game-playing man.
Homo Faber. Man as maker.
Homo Faber Ludens. Man who makes games?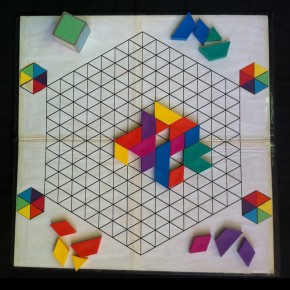 Multi-player board game based on the color wheel and various combinations of equilateral triangles into larger shapes. Again, any Hasbro reps reading this, give me a call. And here's a sweet blog post about Spec•t•angle (and strategy gaming in general), by friend and amateur game theorist, Tate Hausman.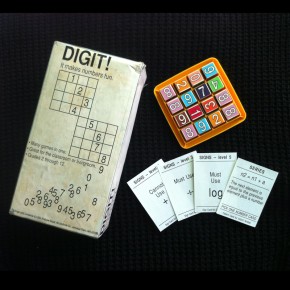 Math game with numbered cubes. Years ago built a prototype and play-tested it with friends and in classrooms. Worked beautifully, but never sold it. Can't say any more than this, as I stand to lose millions of dollars in potential revenue. ;-) Anyone want to code it into an iPhone app and share the profits?...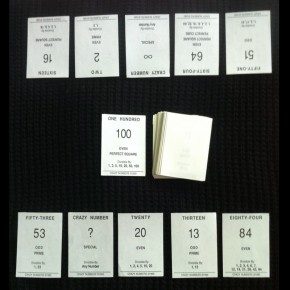 Math game with cards. Like Crazy 8's but with the first 100 integers. Educational, and fun for the whole family.