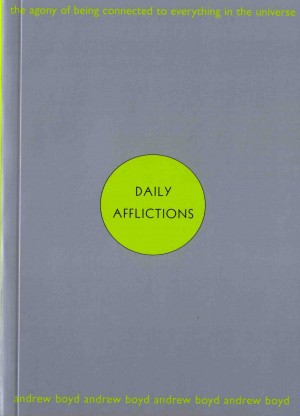 DAILY AFFLICTIONS: The Agony of Being Connected to Everything in the Universe
(W.W. Norton & Co., 2002, softcover, $11.99)
A dark, twisted existential manifesto posing as a book of daily inspiration. Revolutionizing the best-selling genre, this thinking man's parody hijacks the format of daily affirmations, but offers a different message: only in paradox, truth; only in darkness, light; only in affliction, affirmation.
Purchase @ amazon.com.
Read an excerpt.
Add your own.
Watch Brother Void in action .
Made it to the "Curious, Odd, Cool" section of Barnes & Nobles and onto the Boston Globe bestsellers list. Read some reviews.
An interview with Brother Void.