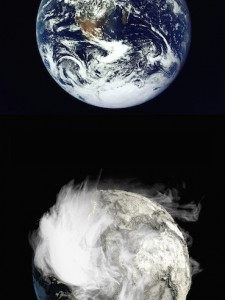 Furiously cranking away on this one…
I WANT A BETTER CATASTROPHE: Hope, Hopelessness and Climate Reality
     "An 'ethical menu' for the Apocalypse."
     "Survivalism, meet Existentialism."
     "The Tao of Global Warming."
With extreme weather the new normal, an unchecked rise in global temperatures, and now the "irreversible" collapse of the Western Antarctic ice sheet, climate catastrophe is no longer an outcome we can prevent, it is a predicament to be faced.
So how do we choose to live? How do we orient our heart? This pocket-sized philosophical manual lays out your options.
To find out how everyday people are reckoning with this unprecedented situation, award-winning author and veteran climate-activist Andrew Boyd talks to Americans from every walk of life, from Energy CEOs to the storm-battered low-income residents of New Orleans and The Rockaways.
The responses are as diverse as America itself. Denial: "Global warming is a vast left-wing conspiracy." Horror: "I've done the math but I just can't deal with the results yet." Defiance: "I'm gonna drown with my boots on!" Self-preservation: "Sure, the apocalypse is gonna happen, but it's gonna happen to somebody else." Nihilism: "I'm going to party like it's 2099." Faith: "I have kids, hopelessness is not an option." Paradox: "Despair is our only hope." Pragmatism: "I want a better catastrophe."
No one, it turns out, is more beset by dread than those most familiar with the facts: the climate scientists and activists themselves. But if catastrophe truly is unavoidable, Boyd asks, what are we actually fighting for, and why? People's answers will both surprise and inspire, and might even make you laugh.
Filtering these first hand stories through the lens of wisdom traditions of both East and West, Boyd crafts an insightful guide for the apocalypse-challenged.